Our Vision and Values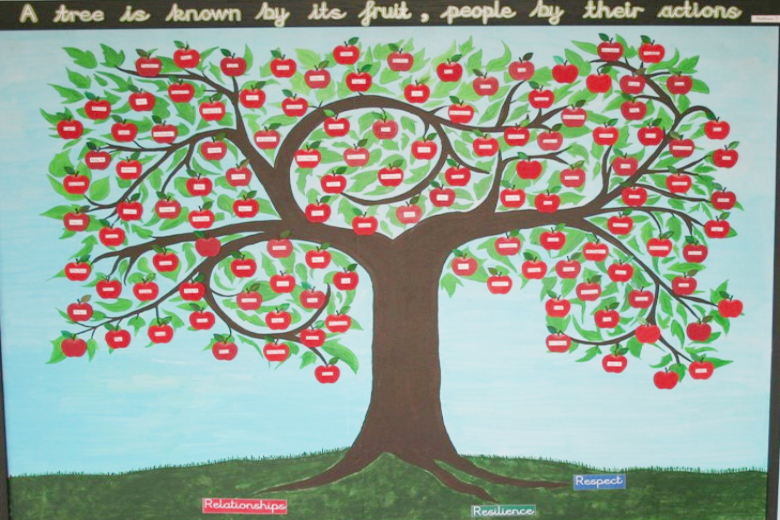 '
'A tree is known by its fruit, people by their actions'
(based on Matthew 7 verse 20).
Our vision is that our 'fruit' will be children and adults who have the resilience to weather life's ups and downs, respect for themselves, others and their environment and the ability to build and maintain good working relationships with all in their community so that they can 'be the best that they can be'.
Our core Christian Values are Resilience, Respect and Relationships.
RESILIENCE: Children at Crazies Hill are able to learn from mistakes and challenges in their learning. They feel supported and encouraged. This in turn builds their confidence, self-belief and resilience.
Theological underpinnings: Daniel in Exile
Emerald Award for showing persistence, adaptability and self-confidence
RESPECT: At Crazies Hill, children are taught about the importance of respecting others and themselves in all aspects of school life and beyond; ensuring long- term academic and social success. Children and adults respect their environment and demonstrate a desire to change the world around them for the better.
Theological underpinnings: Adam and Eve and Creation Care
Sapphire Award for showing respect to each other and the environment
RELATIONSHIPS: Positive, caring relationships are fostered within school and with our families. Our safe environment built on trust and kindness ensures emotional well-being and better educational performance for all in our school community. Children look beyond themselves to how they can help others.
Theological underpinnings: The Good Samaritan
Ruby Award for behaviour which builds good relationships and fosters empathy and forgiveness