Our Vision and Values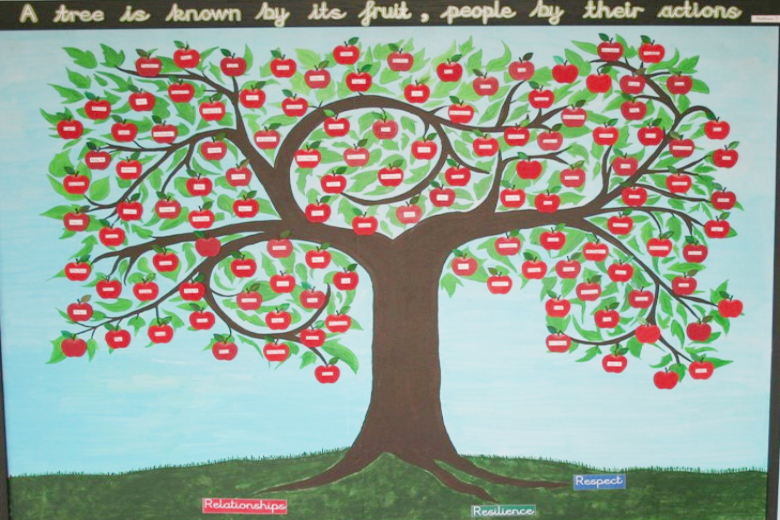 'A tree is known by its fruit, people by their actions' (based on Matthew 12 verse 33-5'.
Our vision at Crazies Hill is that our 'fruit' will be children and adults who have the resilience to weather life's ups and downs, respect for themselves, others and their environment and the ability to build and maintain good relationships with all in their community. All our policies are written with this vision in mind.
RELATIONSHIPS
Our children understand of the importance of maintaining healthy relationships for their happiness. Friendship, kindness, compassion and empathy are highly valued and promoted throughout the school. The older children have an important role in supporting the younger members of the school through their playground buddies responsibilities. We award rubies to children who demonstrate these caring qualities. Each class has a kindness creature that spends time with the member of the class who has shone by demonstrating care and consideration. We support at least one charity every term to encourage empathy and compassion.
RESILIENCE
As a school, we are mindful of the Government's concerns with young people's mental health and physical fitness. We promote healthy bodies and minds through our Growth Mindset approach to learning and challenges. Endurance, determination and perseverance are the values we celebrate and this is done by awarding emeralds to the children who demonstrate these qualities. We collaborate with other schools to offer interschool competitions and a wide range of sporting experiences. Children have opportunities to participate in Yoga and judo sessions before school.
RESPECT
We value our traditions in this school and the children wear our uniform with pride. The whole school community shows reverence to God and listens to the religious teachings provided by Reverend Cook and the other assembly leaders. Part of this teaching is to welcome families from other faiths and to be empathetic towards other cultures and religions.